Medal Framing
Why not frame your medals or those of a loved one ?.
At C&J Medals we offer a one to one personal service to mount your medals exactly the way you would like them.
Our Medal Expert will discuss with you how would be the best way to display the medals in one of our many Medal Frames.
Within these medal frames all sorts of memorabillia can be introduced, as well as medals we can also include photographs, plaques, war documents, small keepsakes etc.
The medals can be gilded/plated, re-ribbonned and mounted side by side in the frame to ensure the finished presentation is as stunning as possible.
From just one medal to a whole chestfull we have the frame to suit all tastes. We can supply the frames in four different types of wood colour; Mahogany, Beech, Softwood Pine and Oak. All come with a 'midnight blue' backcloth and come with optional attatcments to affix to walls.
If the medals are still to be worn on parades and reunions we can mount them either Court or Swing Style so they can be taken out and worn with the minimum of fuss.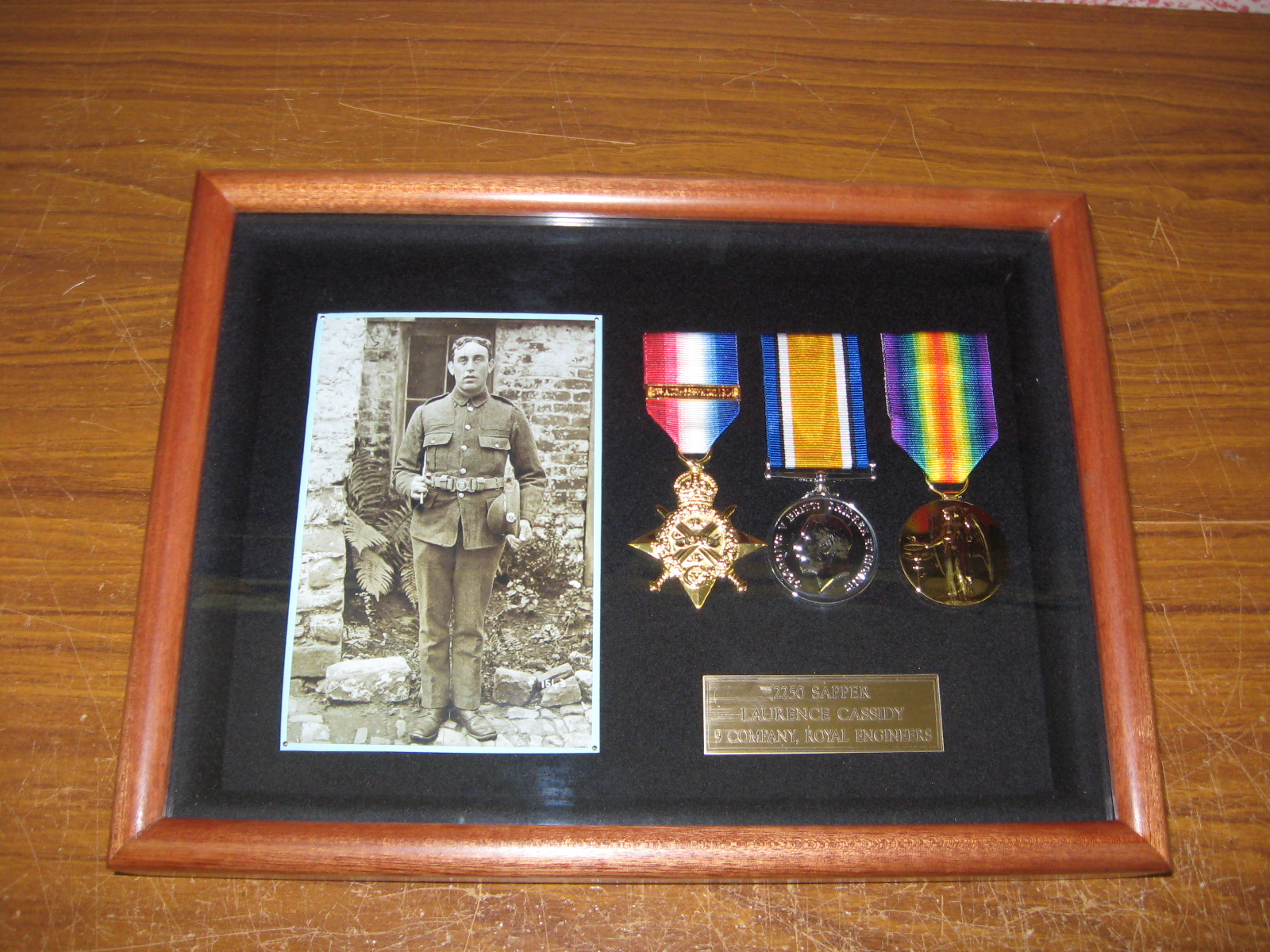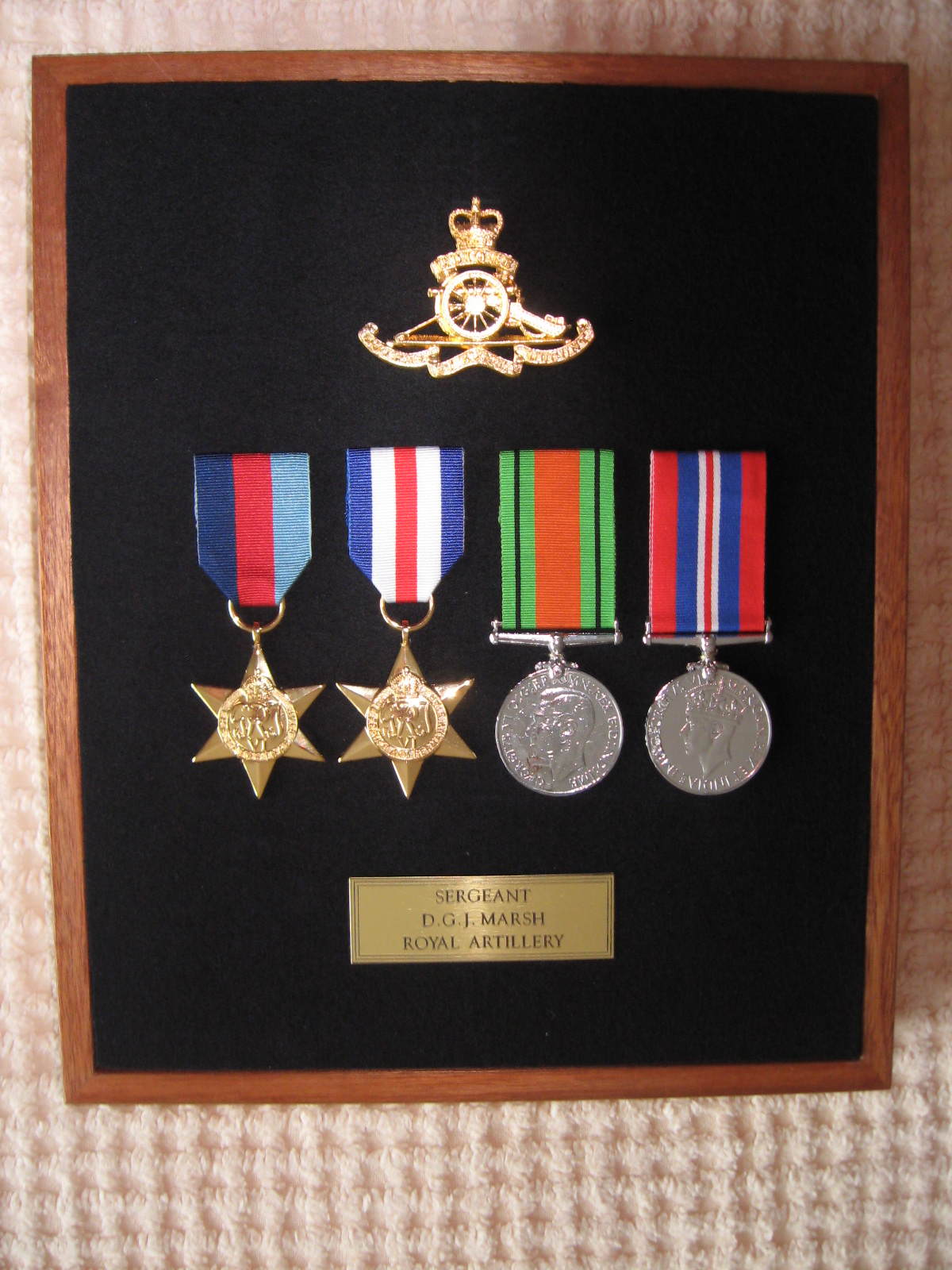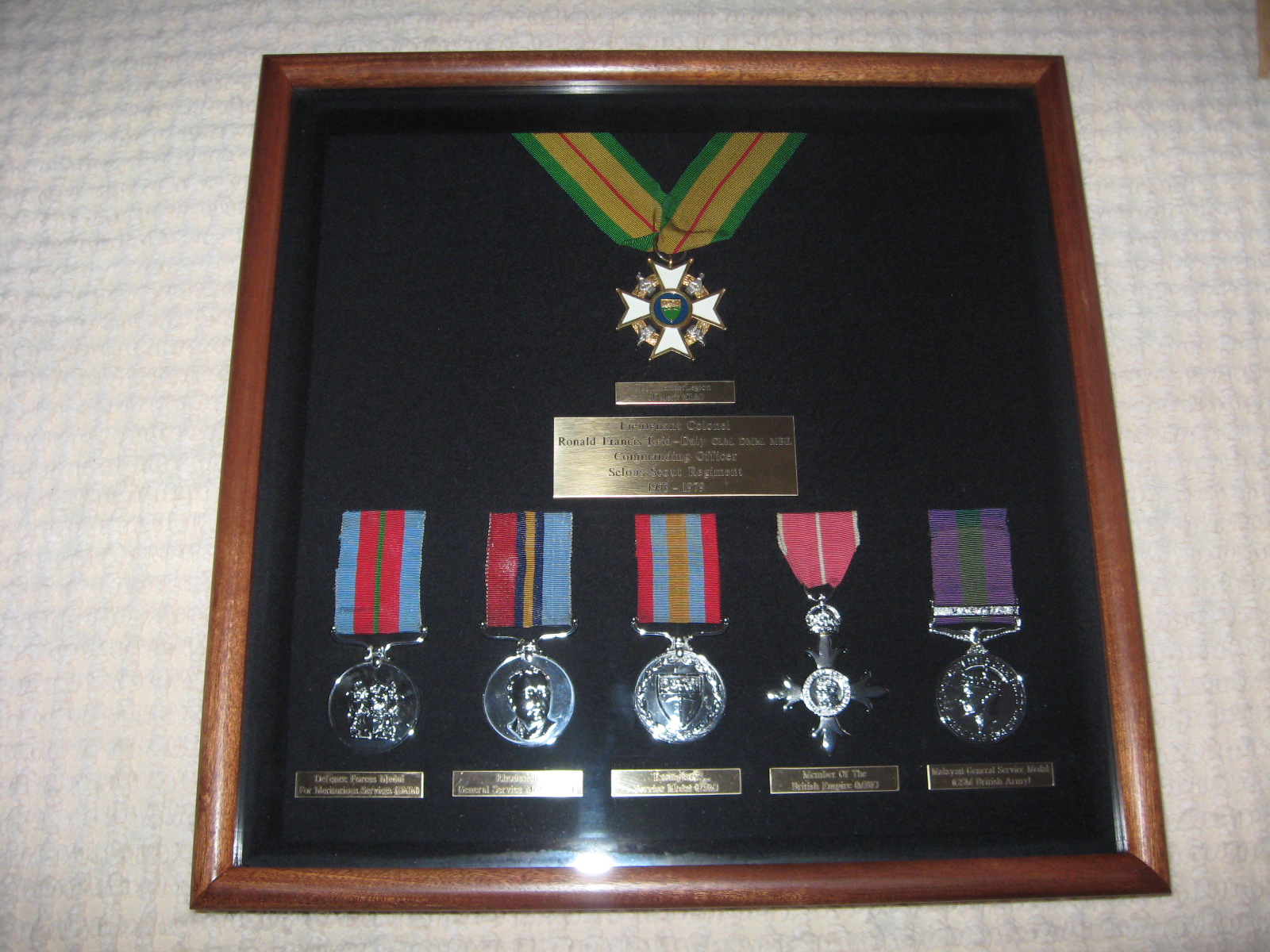 Here are just a few examples of frames we have supplied recently.
If you are interested in our medal framing service please do not hesitate to contact us to discuss your specific personal requirements as every frame is different, individual and unique.
Please contact us either by:
Phone: 0118 9425356,
Post: The Unit at Kiln Meadows Farm, Coxs Lane, Midgham, Reading, RG7 5UR or
By e-mail: southern@cjmedals.co.uk