Medal Mounting Services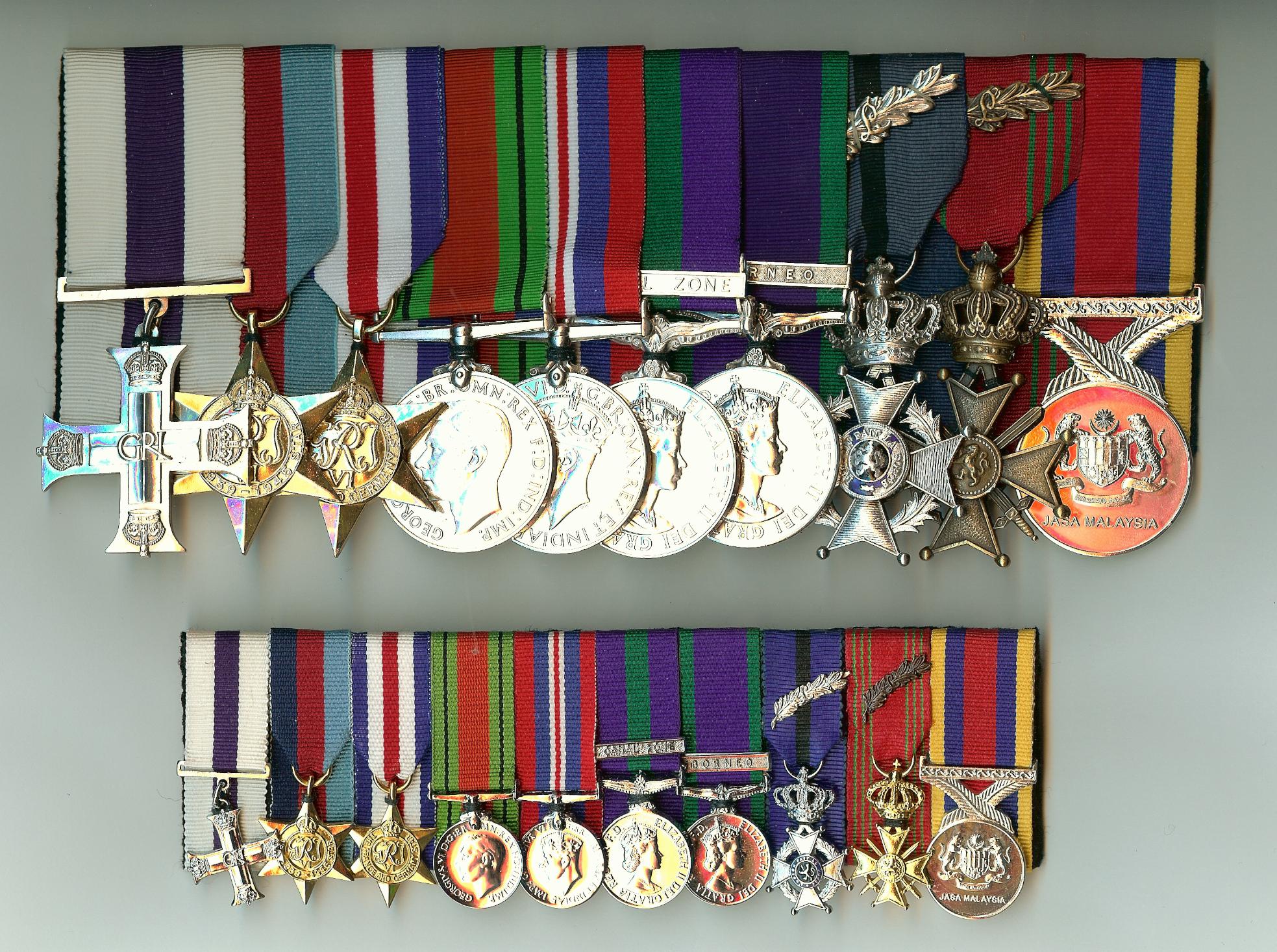 At C & J Medals we pride ourselves on providing a personal service to all our customers.
With over 40 years of experience in mounting medals you have our own personal assurance that we will treat your medals with the greatest of care.
Your medals can be mounted either Court Style or Swing Style ready to wear.
Whichever way you choose to have your medals mounted they will be returned to you in a free handmade protective cloth pouch, your medals will be cleaned with non-abrasive cleaners and supplied with new ribbons.
All our medals are hand sewn by our Master Tailor in the traditional military manner, we never use glue on our mounted medals.
Court Style Medal Mounting
Court Mounted Medals are sewn on a backing of buckram.
The medals ribbons run behind the medals which are then
sewn to the backing. Medal ribbons are placed side by side
up to and including 6 medals. Thereafter ribbons/medals
should be overlapped with the senior ribbons nearest the
centre of the chest being fully exposed.
A medal brooch with a safety catch is sewn onto the back of
the buckram.
Swing Mounted Medals
Swing Mounted Medals are sewn onto a medal brooch with a safety catch.
With the medals hanging loosely from the ribbon, this allows the medals to 'swing' freely.
This style of mounting is sometimes called 'ordinary' mounting
Gilding and Plating
At C & J Medals we are pleased to offer you the magnificent service of gilding and plating your medals.
You will never have to clean your medals again.
The process of nickel gilding and chrome plating by our jeweller enables your medals to stay shiny forever.
Gilding and plating eliminates cleaning and avoids wear on the medal and damage to the ribbons.
---
If you would like to discuss your medal mounting requirements please do not hesitate to contact us either by:
Post: The Unit at Kiln Meadows Farm, Coxs Lane, Midgham, Reading, RG7 5UR
By e-mail: southern@cjmedals.co.uk
---