Regimental Scarf Pin - GRENADIER GUARDS

Code RSP001

Price £12.50
Ladies brooch
Ideal for scarves
Superb gilt metal base badge with red stones mounted around the edge
with a Grenadier Guards Grenade emblem in the centre.

Fitted with a safety catch.

A great gift for the lady in your life.
Free post & packaging to UK address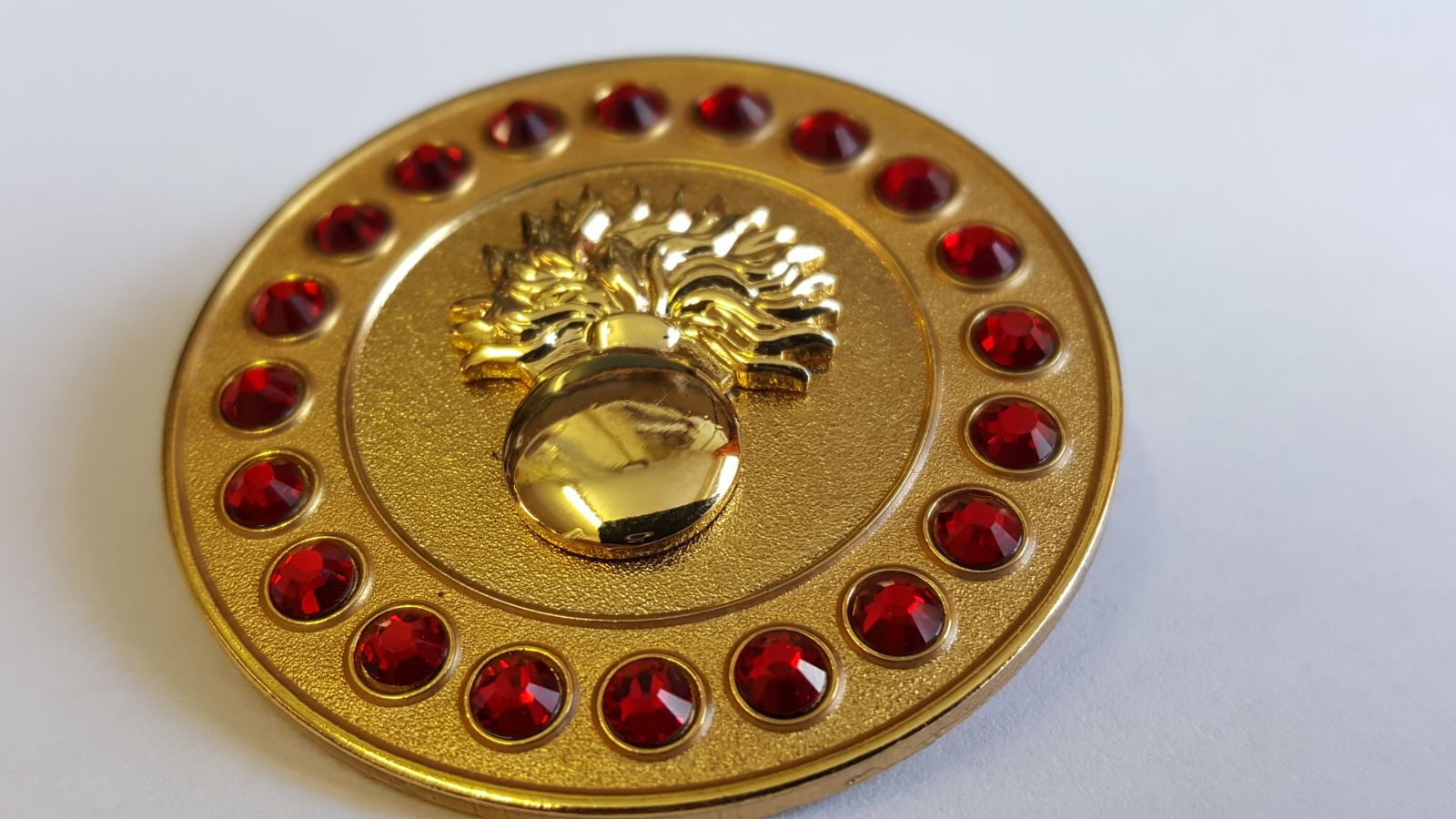 CONTACT US
If you do not find what you are looking for on our website, please do not hesitate to Contact Us.
We aim to respond to all e-mails within 48 hours or call us on 0118 9425 356
Thank you for your interest.